Formerly the Welsh Language Board
The Welsh Language Board was established in 1993 and awarded an annual government grant of £13m to "promote and facilitate" the use of the Welsh language. Today, the annual grant totals £40m.
The Board was responsible for administering the Welsh Language Act and for seeing that public bodies in Wales kept to its terms. Over 500 Welsh language schemes were agreed with a range of bodies named under the provisions of the Act.

In cases where there were concerns that public bodies were not complying with their Welsh language schemes, the Board could hold a statutory investigation.
The Board's Private Sector and Business team worked with a wide variety of large and small companies. Since the launch of the private sector Welsh language policy in November 2008 hundreds of businesses have published a policy, and hundreds more companies indicated support for the language by signing up to the Board's "Investing in Welsh scheme".
In 2004 Rhodri Morgan, previous First Minister of Wales, announced his decision to abolish the Welsh Language Board and it was finally abolished in March 2012 and was replaced by what is now known as the Welsh Language Service.
Organisations awarded grants from the Welsh Language Service
The Welsh Language Service awards grants to support the objectives of the Welsh Ministers' Welsh Language Strategy for 2012 to 2017 "A living language: a language for living."
The scheme's main aim is to support activities which promote and facilitate the use of the Welsh language. The follow-on strategic framework "More than just words….". has the expectation that Welsh language services be available without the need for people to ask. This is being achieved by offering core and project funding to the following organisations to develop a variety of activities and campaigns to promote and facilitate the use of the Welsh language across communities in Wales:
Cymdeithas Eisteddfodau Cymru (Association of Wales Eisteddfodau)
Eisteddfod Genedlaethol Cymru (National Eisteddfod of Wales)
Gwobr Dug Caeredin (Duke of Edinburgh Award)
Mentrau Iaith (Language Initiatives)
Merched y Wawr (Daughters of the Dawn – Womens' group)
Mudiad y Ffermwyr Ifanc (Young Farmers Movement)
Papurau Bro (Welsh language community newsletters)
RhAG (Parents for Welsh Education)
Urdd Gobaith Cymru (Welsh League of Youth)
Welsh Language Service sector funding in communities has six main target areas:
Families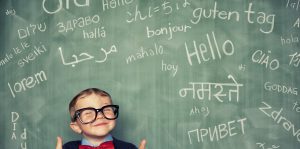 Increasing the use of Welsh within families is one of the Welsh Government's key priorities for safeguarding the future of the Welsh language. Data from the 2011 Census, has confirmed there are more young Welsh speakers in 2011 than in the previous census in 2001, thanks to awards to Mudiad Meithrin and Mentrau Iaith Cymru.
Children and young people
The service aims to increase the provision of Welsh-language activities for children and young people and to increase their awareness of the value of the language in the classroom and with fun leisure and cultural activities. Urdd Gobaith Cymru and Wales Young Farmers have received funding for such projects.
The community
The Welsh Language Service are continuing to support mentrau iaith and a number of other bodies at a grass-roots level to take action in areas where the Welsh language is, or was until comparatively recently, the main language of daily life. The service also provides support to Merched y wawr.
The workplace
To increase opportunities for people to use Welsh in the workplace, the service is encouraging more opportunities for those who can speak Welsh to use the language at work.
Welsh language services
An increase and improvement of Welsh-language services has also been funded by the Service. The implementation of the Welsh Language (Wales) Measure 2011 has built on the work undertaken to date in order to provide greater clarity and consistency for citizens in terms of the services they can expect to receive in Welsh.
Technology, entertainment and resources
The Welsh Government's Welsh language strategy emphasises the increasing importance of technology and digital media, and sets out our ambition and our expectation that Welsh speakers should be able to conduct their lives electronically through the medium of Welsh, should they wish.
Did you know that Welsh speakers celebrate St Dwynwen's Day? On 25 January in Welsh is the most romantic day of the year, it's just like Valentine's Day. You don't have to be Welsh-speaking (or even Welsh) to join in the love-fest. If you don't know what to do on valentines day surprise your loved one with a special St Dwynwen's Day treat – like a weekend of Welsh and enjoy of amatory adventure.
Events
In July 2015, the Welsh Language in Health, Social Services and Social Care Conference and Awards 'Words into Action' shared good practice to increase the provision of Welsh language services in health, social services and social care, as well as awarding those who go the extra mile to ensure Welsh language service provision. Over the years, several teams and projects have received awards for their pioneering work in providing bilingual services. Here are the winners in 2015:
The main award went to the team working on ward B2 at Ysbyty Cwm Rhondda, in Llwynypia in the Rhondda valley, who ensure their patients can receive their care, treatment and their meals in Welsh. Patients are asked whether they would like to go to this ward where the clinical staff, porters and catering staff are all able to speak Welsh.
Other award winners were:
Working with families, children and young people: Hywel Dda University Health Board.
Working with older people: Foxtroy House Residential Home, Bridgend
Working with mental health service users: Bangor University's Cognitive Assessment Toolkit
Working with people with learning difficulties including speech and language therapy: Derwen, the integrated team for disabled children, Betsi Cadwaladr University Health Board and Gwynedd Council.
Innovative practice in primary care: Teifi Surgery, Llandysul
Education and training which increase the capability/confidence of the workforce to provide Welsh language services: Bangor University Language Champions Project
Working in partnership: Gyda'n Gilydd Service, Gwynedd Council
Working in partnership: Denbighshire Single Point of Access
Leadership, Commitment and Innovation in Senior Management: Judith Roberts, Gwynedd Healthy Schools Scheme
Technology and the Welsh Language: Gwynedd Healthy Schools Scheme, Public Health Wales.
Appointment Reminder Service: Betsi Cadwaladr University Health Board
Online bilingual cancer information resource: North Wales Cancer Network Patient Forum
Exceptional commitment to providing Welsh language services
In the NHS: Rhiannon Davies, Welsh language officer, Aneurin Bevan University Health Board.
In social services/social care: Margaret Watkins, staff development officer, Denbighshire County Council.